Education means all round development of body, mind & soul. In this respect, games and sports play a significant role.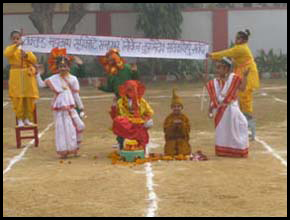 Sports Day is a day students wait for eagerly, every year. An interesting programme was made for the day. Children were geared up to perform themselves in various sports activities.
It was the time to test the sportsman spirit! A large number of students participated in the games. The athletic meet gave chance to students to test their skills and compete with each other in variety of events. The event saw young Sachins and Sanias come out on the field and perform their best. The participants took keen interest in all the events and participated enthusiastically.
The sports competitions began in earnest. There were a few track events, like relay race and other races such as spoon race, sack race, and the three legged race.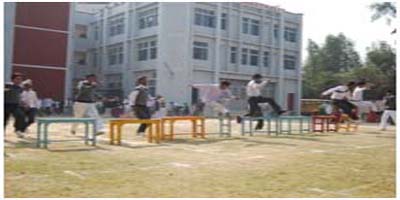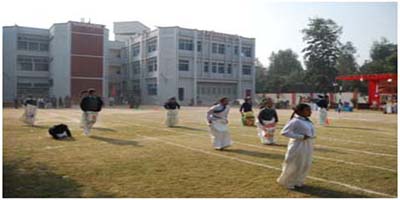 Few other activities were also held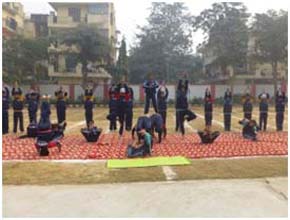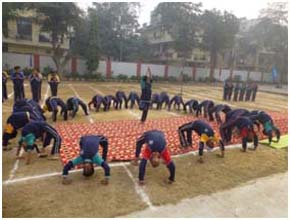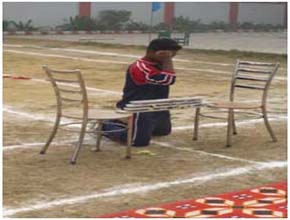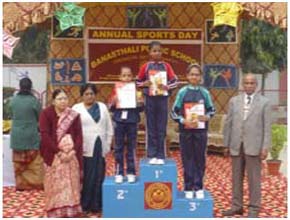 Students cheered and applauded all participants. Winners were awarded Medals and Trophies by Dr. V.K.Goyal (Chairperson), Dr. Vijaya Rani(Manager) and Mrs. Shashi Mohan(Pricipal) of Banasthali Public School. The thrill, the excitement, and the pleasure of winning were most memorable moments of the event.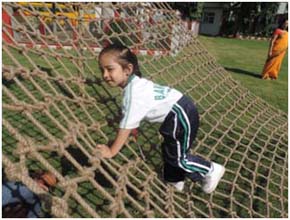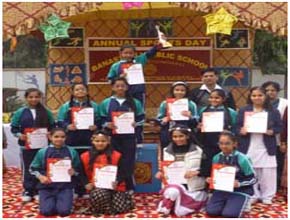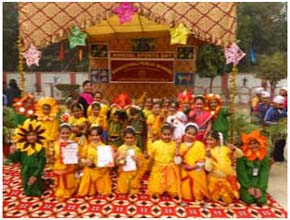 EXCURSION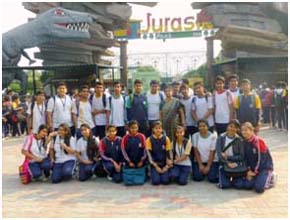 Exposing children to newer experiences will arouse their curiosity about the world around them. Hence we give them opportunities to encounter things they only get to read about so that they feel encouraged to explore and learn more about what lies beyond the four walls of the school and home, and gain confidence to take on the world